Election Process
Be a part of WSMTA history!  This year, we will be conducting our first-ever online election.  While we will miss seeing each other in person at conference this year, the online election will allow more people to participate.
Members will vote to approve the minutes from the June 2019 meeting, and on nominees for WSMTA Treasurer and Directors for Districts I, III, V, and VII.  The current nominees are described below and in both the April/May and June/July issues of the Clarion.
If you would like to nominate someone for one of these positions, please send the nominee's name, the position, a brief biographical statement, and a picture to WSMTA Administrative Coordinator, Carrie Kahler: [email protected]  Nominations will be accepted until June 15th.
Voting will open on June 17th and close on June 20th
Voting is open to all current WSMTA members
To cast your ballot, please log in during those days, and vote below
The form will not be visible unless you are logged in between June 17 and June 20, 2020
Thank you for your flexibility as we adapt to the changing conditions!
WSMTA SLATE OF OFFICER NOMINEES
FOR THE 2020- 2022 TERM
Our thanks and appreciation to the following members who have accepted the nomination for the following Board of Directors offices:
WSMTA Treasurer: Mary Foster Grant, NCTM – Kitsap Chapter
District I Director: Brandi Bassett – Edmonds Chapter
District III Director: Susan Speicher – Tacoma & Gig Harbor Chapters
District V Director: Preta Laughlin, NCTM – Moses Lake Chapter
District VII Director: Dr. Deborah Rambo-Sinn, NCTM – Spokane Chapter
We appreciate these respected nominees, fellow members/teachers, who are willing to contribute ideas, time and energy on behalf of the membership. The District Directors serve a vitally important role, representing their districts on the Board. They personally visit their district chapters, organize their district conferences, and bring insight from the "grass roots" of WSMTA.
In her first two years as WSMTA Treasurer, Mary Grant, NCTM, has worked to streamline many aspects of WSMTA's financial operations. She is keeping a steady hand on the tiller during these uncertain times.  The WSMTA Treasurer provides a tremendous service to WSMTA. We are fortunate that Mary has accepted the invitation to continue serving in this position.
If you have any questions about the nominees or the nomination process, please contact the Nominating Committee: Krista Seely, Chair; Harriet West, NCTM; and Peter Mack, NCTM.
Treasurer
Mary Foster Grant, NCTM, Kitsap Chapter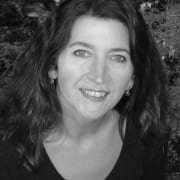 Mary Grant, NCTM, is the youngest of five musical sisters, raised in a household where Bach was king.  She learned everything she ever needed to know from her early piano teachers, Vicky Hoffman and Michiko Miyamoto.  In addition to her classical training she grew up with a love for traditional music and dance, developing a sense of rhythm, harmony and melody while dancing Greek syrtos and singing Balkan harmonies with her sisters. Since opening her piano studio in 1995 she has served more than a dozen years on the board of the Kitsap Chapter of WSMTA, and five years on the board of WSMTA. She was a charter member of the Bainbridge Community Piano Association and serves as co-Artistic Director of the First Sundays Concert series. When she's not teaching or playing chamber music with friends, she loves sailing, hiking and camping, gardening and cooking epic meals with friends and family.
DISTRICT I

Northwest Washington

Bellingham
Edmonds
Lynden
Skagit Valley
Snohomish County
Whatcom County
Whidbey Island
DISTRICT III

Tacoma Area

Enumclaw
Gig Harbor
Kitsap County
Mount Rainier
Olympic Peninsula
Puyallup Valley
Tacoma
DISTRICT V
Central Washington, North
Moses Lake – Central Basin
Okanogan County
Wenatchee Valley
DISTRICT VII
Spokane and Eastern Washington
Clarkston-Lewiston
Pullman
Spokane
District I
Brandi Bassett, Edmonds Chapter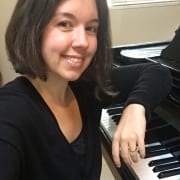 Brandi Bassett has been teaching piano since 2004. She earned her BA in Music with honors (summa cum laude) from the University of Southern Mississippi in 2009. Brandi currently teaches in Bothell, Washington, where she is passionate about helping students of all ages experience joy through music.
Brandi is actively engaged in the Edmonds Chapter of the Music Teachers National Association. She has served on the EMTA Board of Directors as Secretary, Treasurer, President, and Past President.
District III
Susan Speicher, Tacoma and Gig Harbor Chapters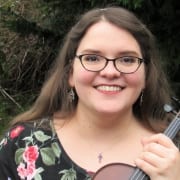 Susan Speicher is a classically trained violinist and violist with a Bachelor's degree in Music Business from Washington State University. She teaches a studio of around 30 students violin, viola and cello in Lakewood, and in Gig Harbor. She joined the Tacoma Chapter of WSMTA in 2016, and in 2018 also joined the Gig Harbor Chapter of WSMTA. Since then she has been secretary of the Tacoma Chapter for four years, yearbook and newsletter editor, as well as webmaster in both chapters. She enjoys challenges, both in teaching, and professionally, and is constantly searching for opportunities to grow.
District V
Preta Laughlin, NCTM, Moses Lake Chapter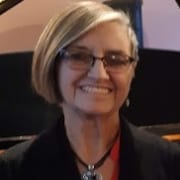 Preta Laughlin was raised in South Dakota until moving to Auburn, WA during her sophomore year of high school.  She began piano lessons in the fourth grade and continued throughout high school, after which she attended Multnomah Bible College where she studied classical piano, hymn improvisation and choir. After leaving
Multnomah, she attended business college in order to put her high school sweetheart and
husband-to-be through college.
Ms. Laughlin is in her thirty-ninth year of teaching and has a studio of fifty students. She has been involved in the National Guild Auditions for over twenty years with 90% or more of her studio participating from year to year.  She is also a member of the National Guild Hall of Fame and has been chairperson of the Ephrata Chapter for twenty-five years.
Ms. Laughlin belongs to MENC and MTNA, and ten years ago became nationally certified through MTNA.   She is very grateful to her local chapter, WSMTA and MTNA for all they do to assist teachers and students to reach their highest potential.
District VII
Dr. Deborah Rambo Sinn, NCTM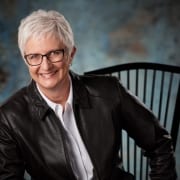 Deborah Rambo Sinn's diverse career has taken her around the world. She has given concerts and masterclasses on four continents and has taught students from more than 14 different countries. She lived in Hamburg Germany for five years where she played concerts and musicals and operated two music studios for coaching and private instruction.
 She holds a doctorate from Indiana University, where she studied with Menahem Pressler (Beaux Arts Trio). Before moving to Germany, she served on the music faculty of Angelo State University in Texas and taught one semester at Universität Lüneburg (Germany) as an exchange professor.
 In Fall 2020, she will return to Gonzaga University, teaching piano and entrepreneurial courses. She is in high demand as a speaker and has presented at MTNA national, at numerous state conferences, and at the National Keyboard Pedagogy Conference.
 Dr. Sinn is the author of Playing Beyond the Notes: A Pianist's Guide to Musical Interpretation, published by Oxford University Press in 2013 (10th+ printing), widely used in university music programs and independent studios across the US, Canada, and Europe.  For more about her career or her books, please see: www.DeborahRamboSinn.com
Please review the minutes from the June 2019 General Meeting.
We are looking forward to meeting together in person in 2021!
Please log in to vote in the 2020 WSMTA Election. Remember, your username is your MTNA number. If you cannot remember your password, and the reset button does not work, please contact Administrative Coordinator Carrie Kahler @ [email protected]