Outstanding Artist Competition
The competition was established in 2005 to provide an additional performance opportunity for talented pianists from Washington state. It runs concurrently with the MTNA Competition, but is not part of the MTNA Competition. The Outstanding Artist Competition (OAC) may serve as a positive initial step for students desiring to compete in the MTNA Performance Competition in future years.
The OAC is a state level competition with monetary awards.
Outstanding Artist Competition 2017 Guidelines (pdf)
WHEN: November 10-12, 2017
WHERE: Central Washington University, Ellensburg
REGISTRATION CLOSED: Deadline was September 13, 2017
QUESTIONS: Cherie Felts, WSMTA OAC Chair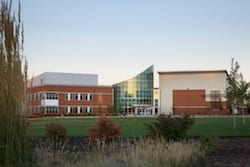 The Music Building at CWU
2017 OUTSTANDING ARTIST COMPETITION WINNERS
JUNIOR (ages 11 – 14)
FIRST PLACE: Jaden Zhang (student of Ni Liu and Peter Mack)
SECOND PLACE: Hanjia Guo (student of Dona Bender)
THIRD PLACE: Diana Ouyang (student of Ivona Kaminska Bowlby)
HONORABLE MENTION (not ranked):
Daniella Tsang  (student of Ni Liu)
Sunny Wang (student of Barbara Roberts and Renato Fabbro)
Constantina Tsang (student of Ni Liu)
Jesse Morris (student of Willard Schultz)
Ricky Qiu (student of Jeffrey Savage)
Zhirui Jerry Li (student of Peter Mack)
Alan Ying (student of Sasha Starcevich)
SENIOR (ages 15 – 18)
FIRST PLACE: David Shichu Liu (student of Ivona Kaminska Bowlby)
SECOND PLACE: Andrew Flurry (student of Oksana Ezhokina)
THIRD PLACE: Anna Wang (student of Nicole Kim)
HONORABLE MENTION (not ranked):
Paige Wiesinger (student of Kathy Tung and Oksana Ezhokina)
David Lin (student of Sumiyo Ohuchi)
Rosario Araceli Tarabi (student of Julie Swienty)
Andrea Liao (student of Anaida Nagdyan)
SiQi He (student of Barbara Miller)
.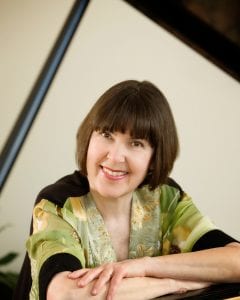 CLAIRE  MARSHALL
Canadian-born Claire Marshall combines a background in psychology and music in her teaching and adjudicating.    Educated at McGill University in Montreal, and the Gesell Institute of Child Development in New Haven, Connecticut, she has been fortunate to continue piano studies with several fine teachers in the state of Washington.     The two most potent influences in her professional development have been the thirteen plus years of study with Jeffrey Gilliam at Western Washington University, and her training and experience as a piano examiner for The Royal Conservatory of Music in Canada.    Her most interesting tangent was creating ""Scale Studies" for the Seattle Aquarium, a summer arts program which combined the study of music and marine biology.     Her article describing this project was published in "The American Music Teacher".
She has served as both president and adjudications chair for the Kitsap County Chapter and West Sound Chapter of WSMTA, and as co-chair with Gary Hind of the 2008 WSMTA Conference.  She has also been active as a clinician and adjudicator throughout the state.     Claire has performed with the Bainbridge Island Orchestra, and in  recitals on Bainbridge  and in the Seattle area  .      She maintains a large studio on Bainbridge Island, with an emphasis on Taubman technique and the RCM examination syllabus in piano and theory.    A core value remains the positive influence of  structured musical study on the developing brain.     Technique at the instrument improves physical coordination; theory and memorization cultivate cognitive growth; aural skills are heightened, and the heart finds a more strong voice as self-expression is encouraged in performance.
ROGER MCVEY
American pianist Roger McVey has performed as a soloist and collaborative pianist throughout the United States, in Europe, Asia, Mexico, and New Zealand. He is currently an Associate Professor of Piano at the Lionel Hampton School of Music, of the University of Idaho. He holds degrees from the University of Kansas, Indiana University, and East Carolina University. Additionally, he has studied at the Aspen Music Festival and the Chautauqua Institute. His past teachers include Menahem Pressler, Anton Nel, Jack Winerock, Herbert Stessin, and Henry Doskey.
Dr. McVey was a top prizewinner in the International Beethoven Competition (U.S.A.), and was a Semi-Finalist at the International Franz Liszt Competition in Poland, where critics praised his "passionate artistry and electrifying virtuosity." His latest CD recording, from 2016, is entitled Ten Fingers and features music by Mozart, Chopin, Gareth Farr, Joaquin Rodrigo, and others. In addition to his solo performances, Dr. McVey was a founding member of the Trio St. Croix, and regularly collaborates as a chamber musician. He is a fervent advocate of contemporary music, and has collaborated with numerous leading American composers, such as Julia Wolfe, Marc Mellits, Libby Larsen, Eric Ewazen, Harvey Sollberger, Lori Laitman, Emma Lou Diemer, Harvey Sollberger, and Wynn-Anne Rossi.
An active clinician, Roger frequently gives master-classes and presentations at universities, music schools, and for music teacher associations. He is an adjudicator for the Washington State Music Teachers Association, and is a board member of the Idaho Music Teachers Association. He has presented at the College Music Society national conference, as well as for the Wisconsin Music Teachers Association and other groups. An avid fan of rock music, jazz, and hip-hop, Roger's non-musical interests include cooking, playing chess, reading, surfing, and skiing. For more information, please visit his website at rogermcvey.com.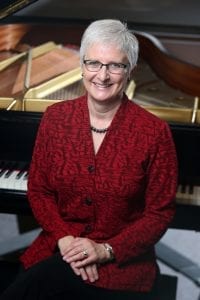 DEBORAH RAMBO SINN
Dr. Deborah Rambo Sinn's diverse career has taken her around the world. She has given concerts and master classes on four continents and has taught students from more than 14 different countries. She lived in Hamburg Germany for five years where she played concerts and musicals and operated two music studios for coaching and private instruction.
Her performing career includes giving concerts and masterclasses in four major cities with her piano/cello duo by invitation of the government of Mainland China. In addition to a lifetime of playing classical music, she has played for productions of Little Shop of Horrors, Cats, Phantom of the Opera, Wizard of Oz, and Mikado.
During Spring Term, 2015, she served as the Maxwell C. Weiner Distinguished Professor in Humanities at Missouri University for Science and Technology. She has served on the faculties of other universities and colleges as well, including one summer term as an exchange professor at Universität Lüneburg, Germany.
Currently, she is the Director of Online Content and Operations for Clavier Companion.  In 2004, she founded the Olympic Music School LLC in Sequim, Washington, where she maintains a thriving studio. Additionally, she mentors other independent music teachers online through undergroundconservatory.com.
She holds a doctorate from Indiana University, where she studied with Menahem Pressler (Beaux Arts Trio). Before moving to Germany, she served on the music faculty of Angelo State University in Texas and taught one semester at Universität Lüneburg (Germany) as an exchange professor.
Dr. Sinn is the author of Playing Beyond the Notes: A Pianist's Guide to Musical Interpretation, published by Oxford University Press in 2013 (10th printing), widely used in university music programs and independent studios across the US, Canada, and Europe.
OUTSTANDING ARTIST COMPETITION RESULTS