2020 WSMTA Conference
Call for Proposals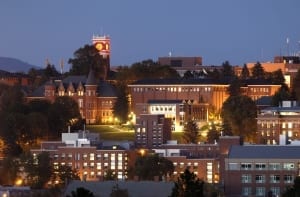 2020 WSMTA CONFERENCE
June 17-20, 2020
Washington State University
Pullman, WA
The WSMTA Conference Committee is now accepting proposals for presentations for the 2020 conference.  The deadline for submitting your proposal is November 1, 2019.  Presenters will be notified by December 15, 2019 if their proposal has been accepted.  Presenters receive 25%
off their registration fees (they must register part-time or full-time for the conference).
The committee is particularly interested in the following topics:
Sessions for instruments other than piano
Pedagogy sessions that may apply to all instrumentations: group lessons; composition; jazz; ensembles; adult students; and accompanying skills
Studio management: marketing; policies; communication skills; and balancing personal/professional life
Teaching the non-competitive student
Teaching with an emphasis on creativity
The committee looks forward to reading your proposals!  Please submit them here.
2019 WSMTA Conference
June 19 – 21, 2019, University of Puget Sound, Tacoma, WA