Washington State Music Teachers Association, established in 1915, is affiliated with the Music Teachers National Association.
WSMTA INCLUDES INDEPENDENT MUSIC TEACHERS AND COLLEGIATE TEACHERS IN THE UNIVERSITY SETTING.
WSMTA TEACHERS ARE DEDICATED TO ENRICHING THE LIVES OF ALMOST 28,000 YOUNG MUSICIANS.
EDUCATIONAL AND PERFORMANCE OPPORTUNITIES ARE OFFERED REGULARLY FOR TEACHERS, STUDENTS, AND THE PUBLIC.
This year's competition will be held at Central Washington University in Ellensburg. Senior competitors, ages 15 – 18 and Junior competitors ages 11 – 14 will vie for monetary awards.
The competition was established in 2005 to provide an additional performance opportunity for talented pianists from Washington state. It runs concurrently with the MTNA Competition, but is not part of the MTNA Competition. The Outstanding Artist Competition (OAC) may serve as a positive initial step for students desiring to compete in the MTNA Performance Competition in future years.
Registrations were due by September 13, 2017. Contact jscffelts@comcast.net if you have questions or click here for more information.
UPCOMING MTNA CONFERENCE
In Lake Buena Vista, Florida
March 17–21
The MTNA National Conference, held annually, brings together the most representative cross-section of the MTNA membership. National competitions feature the outstanding performances of students in all instrument areas, as well as composition. Conferences include master classes, technology and informational sessions, pedagogy sessions, exhibit hall, evening concerts and much more. Members have an opportunity to participate by submitting proposals and papers for presentation.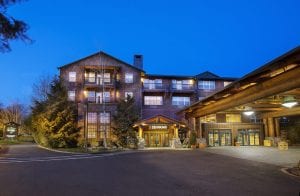 June 20-23, 2018 in Vancouver at the Heathman Lodge
Washington and Oregon are collaborating to bring you a joint state conference for 2018. The last joint venture was 1997 so after 20 years we are excited to be working together again!
Our guest artist will be Hans Boepple from Santa Clara University, California. He is Steinway International Artist and Master Teacher. As an extra treat we will be featuring up and coming stars of our Northwest: Charlie Albright, pianist; Kenji Bunch, violist/composer; and Monica Ohuchi, pianist.
2018 WSMTA/OMTA JOINT CONFERENCE
CALL FOR PROPOSALS
Washington and Oregon are collaborating to bring you a joint state conference for 2018.  The conference will be from June 20-23, 2018 in Vancouver WA at the Heathman Lodge.
There will be time slots available for presentations so please consider submitting a proposal.
UPCOMING EVENTS & DEADLINES
For a full calendar, click here.
October 31
Dues deadline for RENEWING members for participation in the Music Artistry Program (formerly Adjudications)
November 1
Deadline for submitting articles for the November Clarion
November 1

Chapter Music Artistry Program (formerly called Adjudications) Preliminary Report due (Stephanie White, Chair)
November 4
District V Conference in Wenatchee
with Jody Graves
November 4
District VII Conference in Spokane
with Christopher Norton
November 4
Puyallup Valley and Mt. Rainier Chapter Workshop
with Michael Stegner
November 10-12
MTNA Performance Competitions, CWU (Kathy Mortensen, Chair)
November 10-12

WSMTA Outstanding Artist Competition, CWU (Cherie Felts, Chair)