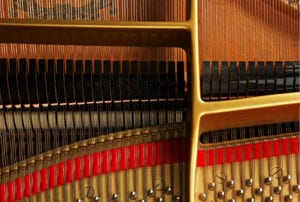 Engage, Empower & Energize!!  Strategies for Membership Retention and Recruitment.
Support WSMTA
Click the image below to SIGN UP, SIGN IN, or LEARN MORE about how shopping AMAZON SMILE supports WSMTA

"Centennial Sounds"
The First 100 Years of WSMTA
THANK YOU
To those who attended & shared in the celebration!
To Kitsap Chapter for being such a wonderful host!
To those that volunteered an amazing amount of time!
To those that became "Friends of WSMTA"!
Delight in the memories!
A WSMTA account has been set up on Flickr for all to enjoy the celebration.
Check periodically as more photos will be added.
We hope you will enjoy the photos and memories of WSMTA's 2015 Conference!   However, if you find a photo that you do not want to be publicly accessible, please contact the WSMTA office and it will be taken down.
October 2015
| | | |
| --- | --- | --- |
| 1 | | Deadline for submitting articles for November Clarion |
| 3 | | District VII Conference, Kay Zavislak, NCTM, Spokane, Carolyn Stuart, NCTM, Chair |
| 15 | | Deadline for dues for renewing members for Adjudications participation |
November 2015
| | | |
| --- | --- | --- |
| 1 | | Deadline for submitting articles for the December Clarion |
| 1 | | Chapter Adjudication Preliminary Report due |
| 13-15 | | MTNA Performance Competitions, UPS, Karen Hollenback, NCTM, Chair |
| 13-15 | | WSMTA Outstanding Artist Competition, UPS, Cherie Felts, Chair |
WSMTA ~ promoting the art of music & advancing music knowledge

Support WSMTA when you shop Amazon Smile