WASHINGTON STATE MUSIC TEACHERS ASSOCIATION
Established in 1915 and affiliated with the Music Teachers National Association
Congratulations
to all 2019 MTNA Northwest Division
Performance and Composition Participants!
There are several notable placements for Washington students and teachers.  Winners will compete in the National Finals at the MTNA National Conference in Chicago, IL in March 2020! WSMTA is proud to have 10 national finalists!
Congratulations to all those working to enrich our lives with music.
Elementary Composition
Winner: Vansea Barnett, Student of Sharon Van Valin
Junior Composition
Honorable mention: Noah Morris, Student of Elizabeth Morris
Junior Performance Piano
Alternate: Jeslyn Cai, Student of Peter Mack/ Karlyn Brett
Junior Performance String
Alternate: Zoe Lonsinger, violin, Student of Simon James

Junior Performance Woodwind
Winner: Grace Wang, flute, Student of Sarah Bassingthwaighte
Senior Composition
Winner: Nathan Paek, Student of Sharon Van Valin
Young Artist
Winner: Nicholas Colletto, Student of Martin Kennedy
Senior Performance Brass
Representative *Timothy Schrader, tuba, Student of Christopher Dickey
Senior Performance Piano
Alternate: Janet Phang, Student of Peter Mack
Senior Performance String
Winner: Yvette Kraft, violin, Student of Simon James
Senior Performance Woodwind
Alternate: Anthony Xie, flute, Student of Bonnie Blanchard
Senior Piano Duet
Winner Sarah Girges and Avah Girges, Students of Barbara Miller
Young Artist Composition
Winner: Nicholas Colletto, Student of Martin Kennedy
Young Artist Performance Brass
Winner: Duncan Titus, tuba, Student of Christopher Dickey
Young Artist Performance Piano
Winner: Reid Wolch, Student of Oksana Ezhokina
Young Artist Performance String
Winner: Luis Perez, violin, Student of Carrie Michel
Young Artist Performance Woodwind
Winner: Jake Berreth, flute, Student of Sophia Tegart
String Chamber Music
Hiraeth String Quartet from Central Washington University:
Luis Pérez (violin); Gregory Eggleston (violin); Joey Pomeroy (viola); Noëlle Roberts (cello)
Students of  Carrie Michel
2020 Conference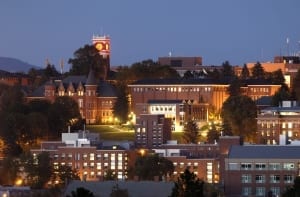 2020 WSMTA CONFERENCE
June 17-20, 2020
Washington State University
Pullman, WA
The WSMTA Conference Committee is now planning the 2020 conference.  Look out for session, housing, and dining details in the coming months!
If you submitted a proposal, the committee will notify you of its status by December 10th.
BECOME A WSMTA MEMBER
Washington State Music Teachers Association (WSMTA) is affiliated with Music Teachers National Association (MTNA).
To become a member of WSMTA, join through MTNA.
Fraud Phishing Alert
WSMTA will not request you to purchase gift cards, send money, or contribute to anyone via email, phone or text.  We have specific protocols in place for all financial transactions of any kind.  Please mark any emails you receive in this manner as spam. Do not reply to the email or texts.  If you have a question about the message, contact the person directly to check it out.
2019 LEADERSHIP SEMINAR "LEAD LIKE A PENGUIN"
SEPTEMBER 21 – 22
Noon – Noon
Hilton Garden Inn, Yakima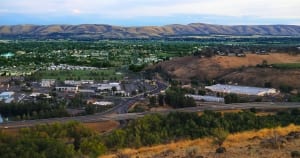 Collaboration, community and creativity are the focus of the 2019 WSMTA Leadership Seminar, "Lead Like a Penguin."  Once a year, chapter leaders, District Directors, chairs of all our state programs, Education Board and Board of Directors meet to share important information about our state and local programs. WSMTA's own DMA violinist turned corporate leadership trainer, Holly Eckert-Lewis will present on "The Anatomy of Generosity: What makes people want to sign up, show up, and keep up the good work."
More information is available here.
Questions? Contact Kathy Mortensen.
University of Puget Sound in Tacoma
Each year, WSMTA presents a conference with presentations and workshops, masterclasses, honors recitals, meetings, information sessions about state programs, Washington Winners recital, Young Composers Project and Commissioned Composers recital, and an awards banquet.
This year, the conference was held at the University of Puget Sound and provided WSMTA members a wonderful opportunity for continued education and to visit with friends and colleagues from across the state.
Below, you will find links to handouts from selected presentations.
INTRODUCING NEW ADMINISTRATIVE COORDINATOR
CARRIE KAHLER
WSMTA is excited to announce the hiring of the new Administrative Coordinator Carrie Kahler.
Carrie is a Washington native. Her high school piano teacher was Carolyn Malnes, who introduced her to WSMTA in 1996. "Participating in the Young Composer's Project changed my life," Carrie said. "I've worked as an administrator, producer, performer and educator, and understand how crucial administrative support is for success in any endeavor. While I teach piano privately, I am looking forward to use my strong administrative skills in an organization making a positive contribution to the world."
Carrie has worked for both non-profit and for-profit organizations. She has designed and built two websites using WordPress, managed social media accounts, created digital and print ads, planned fundraising and artistic events both on a team and on her own. She is an active member of Seattle Music Teachers Association, editor of SMTA's Staccato Notes monthly newsletter, and she has volunteered for the Music Literacy Program and Seattle Young Artist Music Festival.
Carrie holds a degree in English (BA, Magna cum laud) from Biola University and an MFA in Creative Writing from the University of Washington.
IMPORTANT INFORMATION ABOUT CONTACTING THE WSMTA OFFICE
While the phone number and email address will remain the same, the mailing address for the association has changed!
Please contact Carrie either by phone or email to receive the new mailing address.
PHONE: 206-783-1975
EMAIL: [email protected]
OFFICE HOURS: Monday through Friday from 9:00 a.m. to 1:00 p.m.
THESE PENGUINS ATTENDED CONFERENCE!
You may have seen these penguin stress balls at the registration table at the WSMTA State Conference in Tacoma from June 19-21, 2019. These squeezable penguins feature the new WSMTA logo on their chest – and they wear it proudly.
More will be coming soon!
WSMTA HAS OVER 1000 INDEPENDENT, COLLEGIATE AND UNIVERSITY MUSIC TEACHERS
DEDICATED TO ENRICHING THE LIVES OF ALMOST 28,000 YOUNG MUSICIANS
UPCOMING EVENTS & DEADLINES
For a full calendar, click here.
October 12
District I/II Conference with Peter Mack, Judith Shoepflin, and Greg Pressley

October 12
District III Workshop with Mary Kogen
December 4
MTNA Northwest Division Competition (Mary Kaye Owen, chair)
January 1
Deadline for the February/March issue of the Clarion (Samantha Yeung, Clarion editor)
January 10
Dues deadline for new members for participation in Music Artistry Program.
New members who join after this date will be required to pay non-member rates.
(Stephanie White, Chair)
January 25
Education Board Meeting, Red Lion Hotel, Seatac

January 26
Board of Directors Meeting, Red Lion Hotel, Seatac
February 21
Young Composer's Project submissions due
March 1
March 1: Deadline for submitting articles for the April/May Clarion (Samantha Yeung, Clarion editor)
March 1
March 1: Deadline for the Chapter of the Year application (Harriet West, Chair)
May 1
Chapter of the Year Application Deadline
For more information see the The Chapter of the Year page!
June 17 – 20
2020 WSMTA State Conference in Pullman, WA