WASHINGTON STATE MUSIC TEACHERS ASSOCIATION
Established in 1915 and affiliated with the Music Teachers National Association
BECOME A WSMTA MEMBER
Washington State Music Teachers Association (WSMTA) promotes the art of music and the advancement of music knowledge by providing educational opportunities that further the appreciation of music throughout the state.
It is affiliated with Music Teachers National Association (MTNA).
To become a member of WSMTA, join through MTNA.
ANNOUNCEMENT:
THE FIRST ONLINE ELECTION
Be a part of WSMTA history!  This year, we will be conducting our first-ever online election.  While we will miss seeing each other in person at conference this year, the online election will allow more people to participate.
Members will vote on nominees for WSMTA Treasurer and Directors for Districts I, III, V, and VII.  The current nominees are described on the election page and in both the April/May and June/July issues of the Clarion.
2020 VIRTUAL RECITALS
Students across Washington have worked hard all year.  However, because of closures and cancellations due to COVID-19, WSMTA will not be able to showcase their work at the state conference.  To honor students who would have performed, WSMTA is hosting a virtual recital! Please enjoy the students' performances in the comfort of your own home.
WSMTA HAS OVER 1,000 INDEPENDENT, COLLEGIATE AND UNIVERSITY MUSIC TEACHERS
DEDICATED TO ENRICHING THE LIVES OF ALMOST 28,000 YOUNG MUSICIANS
A Call For Composers: Deadline Extended to July 15, 2020
WSMTA is seeking candidates for the 2021 Commissioned Composer of the Year.
The Commissioned Composer will receive $1,500 when the new composition is premiered at the 2021 WSMTA State Conference next June.  Given the increased stress and difficulties facing musicians during this time, the Commissioned Composer Committee is extending the deadline from July 1st to July 15th, and clarifying the guidelines for those who wish to submit.
For the 2021 composition, the committee is seeking an upper-intermediate level piano solo or duet, piano and voice, or piano and another instrument.  However, the committee is open to other instrumentation, keeping in mind the financial responsibility of the composer (the winner must arrange for the performance of the winning piece at the WSMTA 2021 conference and cover all needed expenses of the performers).  
The committee is also open to pieces at a variety of levels, but will give precedence to an upper-intermediate composition.  Levels can interpreted in a variety of different ways; the committee is especially interested in a piece that corresponds to the difficulty of the following repertoire:
Beethoven: Sonata Op. 49 #2
Schumann: Album for the Young: The Horseman #23
Schubert's Waltzes
Mendelssohn: Song Without Words Op. 102 #3
Villa-Lobos: Punch
Tchaikovsky: Baba-Yaga
Debussy Children's Corner
Kuhlau Sonatinas
Kabalevsky: Prelude Op. 38 #2
In making the choice for this level, a general guideline would be to think towards advanced rather than to try to be within a perceived range of intermediate.  
The committee is looking forward to your work!
For more information, please see here:


As our lives continue to evolve and change with each passing day, many of you may be wondering how the music teaching profession can be sustained.  Some teachers believe that teaching students online is the best idea for the time being.
Communications Coordinator Samantha Yeung has worked with WSMTA members to compile a list of online teaching resources.   These include equipment recommendations, tips for setup, pedagogy changes, and advice to give your students and parents.
It is possible to keep music in your students' lives.  Get started today!
Looking Ahead
Governor Inslee recently outlined his Safe Start process, which will guide Washington residents and businesses.  The full plan is posted here, and WSMTA members are also encouraged to consult their county public health department guidelines.
As music teachers consider their policies on face to face lessons vs. online lessons, MTNA has prepared a helpful guide to legal liabilities.  That guide is available here.
MTNA is also available to answer questions:  [email protected] or (888) 512-5278.

Every year, we look forward to connecting with our colleagues from all around the state, hearing our gifted students perform at recitals, honoring our award recipients, and being inspired by our presenters, speakers, and guest artists. While the WSMTA Board of Directors made the difficult decision to cancel the 2020 WSMTA State Conference, the MTNA Virtual conference is up and running strong, with new presentations and exhibitions being added regularly!
The conference has over 60 articles and presentations ranging from 5 to 60 minutes, downloadable handouts, and a virtual exhibit hall complete with showcases.  The MTNA Virtual Conference is available to all MTNA members for free!
Begin your MTNA Learning Adventure now.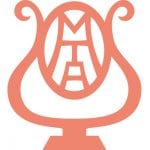 Our colleagues in the Oregon Music Teachers Association will be streaming their state conference this year and have invited their Washington Colleagues to join them for two days of inspiration and education!
WSMTA member Peter Mack will be giving two presentations, including how to "Lower the Rear End of An Elephant Slowly Into the Keys." Other sessions include: "Beginners and Beyond by Brazilian Composers" by Dr. Jessica Pachecho-Hjelmstad and the OMTA Composer of the Year Recital, featuring composer Nick Yandell and his composition "A Quiet Place in the Rain" for harp and cello.
Registration is $15 per person through May 25th, and $20 after that.
Chapter Presidents Reports
Thank you for your service to your local chapter in 2019 – 2020!  Please submit your report here by June 1, 2020.
Fraud Phishing Alert
WSMTA will not request you to purchase gift cards, send money, or contribute to anyone via email, phone or text.  We have specific protocols in place for all financial transactions of any kind.  Please mark any emails you receive in this manner as spam. Do not reply to the email or texts.  If you have a question about the message, contact the person directly to check it out.
Chapter Officers Form
Please complete your updated 2020-2021 chapter officers list by June 1, 2020.  If your chapter's elections have been impacted by COVID-19, please contact WSMTA Administrative Coordinator,
Carrie Kahler.
INTRODUCING NEW ADMINISTRATIVE COORDINATOR
CARRIE KAHLER
WSMTA is excited to announce the hiring of the new Administrative Coordinator Carrie Kahler.
Carrie is a Washington native. Her high school piano teacher was Carolyn Malnes, who introduced her to WSMTA in 1996. "Participating in the Young Composer's Project changed my life," Carrie said. "I've worked as an administrator, producer, performer and educator, and understand how crucial administrative support is for success in any endeavor. While I teach piano privately, I am looking forward to use my strong administrative skills in an organization making a positive contribution to the world."
Carrie has worked for both non-profit and for-profit organizations. She has designed and built two websites using WordPress, managed social media accounts, created digital and print ads, planned fundraising and artistic events both on a team and on her own. She is an active member of Seattle Music Teachers Association, editor of SMTA's Staccato Notes monthly newsletter, and she has volunteered for the Music Literacy Program and Seattle Young Artist Music Festival.
Carrie holds a degree in English (BA, Magna cum laud) from Biola University and an MFA in Creative Writing from the University of Washington.
IMPORTANT INFORMATION ABOUT CONTACTING THE WSMTA OFFICE
While the phone number and email address will remain the same, the mailing address for the association has changed!
Please contact Carrie either by phone or email to receive the new mailing address.
PHONE: 206-783-1975
EMAIL: [email protected]
OFFICE HOURS: Monday through Friday from 9:00 a.m. to 1:00 p.m.
THESE PENGUINS ATTENDED CONFERENCE!
You may have seen these penguin stress balls at the registration table at the 2019 WSMTA State Conference in Tacoma and at the 2019 District I/II Conference. These squeezable penguins feature the new WSMTA logo on their chest – and they wear it proudly.
Look out for them at a WSMTA event near you!
UPCOMING EVENTS & DEADLINES
For a full calendar, click here.
March 1
March 1: Deadline for submitting articles for the April/May Clarion (Samantha Yeung, Clarion editor)
May 1
Representatives and Alternates to the June State Honors Recitals due to the Honors Recitals Coordinator. Report results of your selection process (here).
May 1
Chapter of the Year Application Deadline
For more information see the The Chapter of the Year page!
May 1
Deadline for the June/July issue of the Clarion (Samantha Yeung, Clarion editor)
May 1
Lois Whitner Student Study Grant Application Deadline
June 17 – 20
(Canceled) 2020 WSMTA State Conference in Pullman, WA
September 16
Registration for deadline for the MTNA Performance Competition/Outstanding Artist Competition
September 18 – 20
2020 Leadership Seminar
November 13-15, 2020
MTNA Performance Competition & Outstanding Artist Competition at Central Washington University
January 30
2021 Education Board Meeting, SeaTac

January 31
2021 Board of Directors Meeting, SeaTac