WASHINGTON STATE MUSIC TEACHERS ASSOCIATION
Established in 1915 and affiliated with the Music Teachers National Association
University of Puget Sound in Tacoma
Each year, WSMTA presents a conference with presentations and workshops, masterclasses, honors recitals, meetings, information sessions about state programs, Washington Winners recital, Young Composers Project and Commissioned Composers recital, and an awards banquet.
This year, the conference was held at the University of Puget Sound and provided WSMTA members a wonderful opportunity for continued education and to visit with friends and colleagues from across the state.
Below, you will find links to handouts from selected presentations.
Fraud Phishing Alert
WSMTA will not request you to purchase gift cards, send money, or contribute to anyone via email, phone or text.  We have specific protocols in place for all financial transactions of any kind.  Please mark any emails you receive in this manner as spam. Do not reply to the email or texts.  If you have a question about the message, contact the person directly to check it out.
2019 LEADERSHIP SEMINAR "LEAD LIKE A PENGUIN"
SEPTEMBER 21 – 22
Noon – Noon
Hilton Garden Inn, Yakima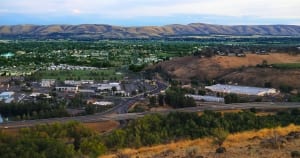 Collaboration, community and creativity are the focus of the 2019 WSMTA Leadership Seminar, "Lead Like a Penguin."  Once a year, chapter leaders, District Directors, chairs of all our state programs, Education Board and Board of Directors meet to share important information about our state and local programs. WSMTA's own DMA violinist turned corporate leadership trainer, Holly Eckert-Lewis will present on "The Anatomy of Generosity: What makes people want to sign up, show up, and keep up the good work."
More information is available here, you can register here, and you can book your hotel room using the special WSMTA rate here.  The deadline to receive the WSMTA rate at the Hilton Garden Inn is August 30th.  The deadline to register for the seminar is September 6th.
Questions? Contact Kathy Mortensen.
INTRODUCING NEW ADMINISTRATIVE COORDINATOR
CARRIE KAHLER
WSMTA is excited to announce the hiring of the new Administrative Coordinator Carrie Kahler.
Carrie is a Washington native. Her high school piano teacher was Carolyn Malnes, who introduced her to WSMTA in 1996. "Participating in the Young Composer's Project changed my life," Carrie said. "I've worked as an administrator, producer, performer and educator, and understand how crucial administrative support is for success in any endeavor. While I teach piano privately, I am looking forward to use my strong administrative skills in an organization making a positive contribution to the world."
Carrie has worked for both non-profit and for-profit organizations. She has designed and built two websites using WordPress, managed social media accounts, created digital and print ads, planned fundraising and artistic events both on a team and on her own. She is an active member of Seattle Music Teachers Association, editor of SMTA's Staccato Notes monthly newsletter, and she has volunteered for the Music Literacy Program and Seattle Young Artist Music Festival.
Carrie holds a degree in English (BA, Magna cum laud) from Biola University and an MFA in Creative Writing from the University of Washington.
IMPORTANT INFORMATION ABOUT CONTACTING THE WSMTA OFFICE
While the phone number and email address will remain the same, the mailing address for the association has changed!
Please contact Carrie either by phone or email to receive the new mailing address.
PHONE: 206-783-1975
EMAIL: [email protected]
OFFICE HOURS: Monday through Friday from 9:00 a.m. to 1:00 p.m.
2019 CONFERENCE EVALUATIONS
If you were not able to complete a 2019 WSMTA Conference Evaluation during the conference, don't worry!  You can click on the button below and complete the online evaluation. Deadline for evaluation submissions is July 31, 2019. Your comments and suggestions help WSMTA Leadership make improvements to future conferences.
THANK YOU FOR YOUR INPUT!!
THESE PENGUINS ATTENDED CONFERENCE!
You may have seen these penguin stress balls at the registration table at the WSMTA State Conference in Tacoma from June 19-21, 2019. These squeezable penguins feature the new WSMTA logo on their chest – and they wear it proudly.
More will be coming soon!
WSMTA HAS OVER 1000 INDEPENDENT, COLLEGIATE AND UNIVERSITY MUSIC TEACHERS
DEDICATED TO ENRICHING THE LIVES OF ALMOST 28,000 YOUNG MUSICIANS
UPCOMING EVENTS & DEADLINES
For a full calendar, click here.
August 1
Deadline for the September issue of the Clarion (Samantha Yeung, Clarion editor)
August 30
Deadline for the WSMTA rate at the Yakima Hilton Garden Inn for the 2019 Leadership Seminar (Kathy Mortensen, chair)
September 1
Deadline for the October/November issue of the Clarion (Samantha Yeung, Clarion editor)
September 6
Deadline to register for the 2019 Leadership Seminar
at the Yakima Hilton Garden Inn (Kathy Mortensen, chair)
September 11
Deadline for the MTNA Performance and Composition Competition online applications (application deadline is 3:00 p.m. EASTERN TIME on Wednesday, September 11, 2019).
September 11
Deadline for WSMTA Outstanding Artist Competition applications (Cherie Felts, chair). Applications must be completed online or postmarked by September 11, 2019.
September 21-22
WSMTA Leadership Seminar at Yakima Hilton Garden Inn, Yakima (Kathy Mortensen, chair)
November 9-11
WSMTA Outstanding Artist Competition and MTNA Performance Competition at Whitworth University in Spokane.