MTNA Student Performance Competition
For advanced students interested in performance competition, the MTNA performance competitions offer that opportunity.  The competitions are open to any student who plays at the level of the required music, and are offered at the Junior, Senior, and Collegiate levels.  The state competitions are considered the primary educational level, with the division and national levels showcasing outstanding performances and honoring significant pedagogical achievement.
More information concerning guidelines and registration are available online at mtna.org
Registration for the Virtual 2020 MTNA Student Performance Competition is due on September 16, 2020 at 12:00 noon Pacific Time.  On September 17, 2020, video submission will open on this page. Video submissions are due November 2, 2020 at 11:59 PM Pacific Time.
Video Submission Guidelines for the MTNA Student Performance Virtual Competition
1.  All recordings for the competition must be uploaded and submitted via YouTube links (privacy: unlisted).  A video submission page will be available here on September 17, 2020.
2. Videos can be made at home by the student, in the teacher's studio or in a performance hall. The quality of instrument, location, or quality of video will not be a factor in judging.
3. Make video recordings with one fixed camera angle/location, focused such that the performer and the accompanist (if applicable) are visible at all times. Pianists should have face, fingers and feet visible at all times. To ensure quality and consistency of the videos among entrants, set up the camera from the audience perspective, limit background noise, and make sure the performance space is well lit.
4. Videos must contain all repertoire listed on the original application. Entrants should NOT introduce themselves or announce the piece being recorded.
5. Each piece (including individual movements of a larger work) should be recorded and uploaded as a separate video. No editing is allowed.  Each video must be labeled with the title and composer.  For individual movements of a larger work, label with the title, Roman number of movement and composer. Example: Sonata in F minor, Op. 2, No. I, I., Beethoven.  Preludes and Fugues may be considered a single piece.  
6. Piano and voice entrants must perform by memory. All others do not have to play by memory.
7. Live accompanists are preferred; however, pre-recorded accompaniments are acceptable in the event that local or state orders prevent entrant and accompanist getting together to record a video. CDs and online platforms such as SmartMusic.com, Appcompanist.com, Piano Accompaniments.com and Acapella may be utilized as is appropriate. 
 8. Students and teachers should review videos before submitting to check sound quality and microphone placement.
9. DO NOT WAIT UNTIL THE LAST DAY TO SUBMIT VIDEOS. It takes a long time to upload the videos.
10. Upload videos one at a time, making sure each upload is complete prior to starting the next upload.
11. A high-speed internet connection is recommended.
12. Music will not need to be available for judges.
2019 WASHINGTON STATE MTNA PERFORMANCE COMPETITION JUDGES
Piano Division:
Dr. Rambo Sinn, Whitworth University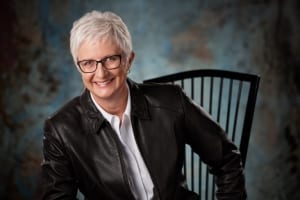 Deborah Rambo Sinn's diverse career has taken her around the world. She has given concerts and masterclasses on four continents and has taught students from more than 14 different countries. She lived in Hamburg Germany for five years where she played concerts and musicals and operated two music studios for coaching and private instruction.
Her performing career includes giving concerts and masterclasses in four major cities with her piano/cello duo by invitation of the government of Mainland China. In addition to a lifetime of playing classical music, including performances of all five Beethoven Concerti, she has played for over 600 professional musical productions. This summer, she served as the Music Director and Keys 1 for Smokey Joe's Cafe for Coeur d'Alene Summer Theater.
She holds a doctorate from Indiana University, where she studied with Menahem Pressler (Beaux Arts Trio). Before moving to Germany, she served on the music faculty of Angelo State University in Texas and taught one semester at Universität Lüneburg (Germany) as an exchange professor. She served as the 2015 Distinguished Professor for the Humanities at Missouri University for Science and Technology.
Currently, she teaches piano and entrepreneurial courses at Gonzaga University and plays for studio classes at Whitworth University. She is in high demand as a speaker and has presented at MTNA national, at numerous state conferences, and at the National Keyboard Pedagogy Conference.
Dr. Sinn is the author of Playing Beyond the Notes: A Pianist's Guide to Musical Interpretation, published by Oxford University Press in 2013 (10th+ printing), widely used in university music programs and independent studios across the US, Canada, and Europe.
Dr. Eneida Larti, University of Idaho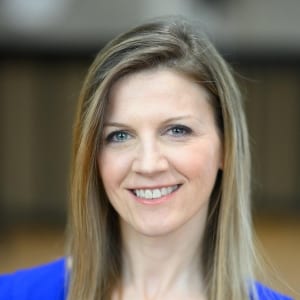 Dr. Larti enjoys a varied career as a performer, educator, and chamber musician. After emigrating from Albania in 1995, Dr. Larti continued her studies in the U.S., subsequently completing her degrees at Oklahoma City University (BM Piano, Piano-pedagogy), Indiana University (MM Piano), and University of Colorado-Boulder (DMA Piano). Her major teachers include Dr. Andrew Cooperstock, Karen Shaw, and Ernestine Scott.
In recent years, Dr. Larti has held positions at the University of Colorado-Boulder and Ouachita Baptist University where she taught piano pedagogy, applied piano, and group piano classes. She has served as an adjudicator for state events in Colorado, Texas, Arkansas, and Indiana. An active member of the Music Teachers National Association, Dr. Larti has presented at the MTNA National Convention and was awarded a grant by the MTNA Foundation in order to create an edition of intermediate piano pieces by Albanian composers of the Communist Era. She has also received grants from the National Piano Foundation for her pedagogical research related to group teaching.
As a performer, Dr. Larti has earned prizes in many competitions, such as the Tunnel Concerto Competition, MTNA competition, and Ladies' Music Club competition among others, and performed throughout the United States, her home country of Albania, Turkey, and Switzerland. As a chamber musician, she has worked with and performed in master classes for Ralph Kirschbaum, Anne Epperson, David Salness and the world-renowned Takács Quartet. An experienced teacher, Eneida has taught at the collegiate level for the past 10 years and privately for more than 20 years. Her students regularly participate in competitions where they are regularly awarded top prizes.
Dr. Larti has served as the coordinator for the MTNA Young Artist and Chamber Music competitions in the state of Colorado since 2013. She is co-founder of AIM Arts, a non-profit organization that provides educational opportunities and funding for underprivileged students who wish to pursue music.  
Dr. Larti is on the piano faculty of the University of Idaho, Moscow, Idaho.
Dr. Mark Stevens, Washington State University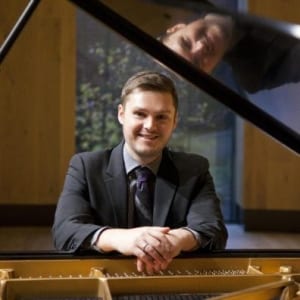 Dr. Stevens enjoys a varied and vibrant career as a solo pianist, collaborative artist, teacher, adjudicator, and arts administrator. He is pleased to join the faculty of the Washington State University School of Music in August 2018. Dr. Stevens' experience as a pianist ranges from traditional piano repertoire to contemporary music, including living composers. As an advocate for 20th and 21st century music, he performs a diverse range of repertoire, with a special affinity for American composers. In recital, he engages audiences through thematic programming, juxtapositions of unique repertoire, and colorful insights about music, composers, and cultural context. An active collaborative pianist, he routinely coaches and performs with both vocalists and instrumentalists. His passion for chamber music leads him to blend chamber and solo repertoire to create concert programs of unusual variety and depth.
An active and passionate teacher for almost two decades, Dr. Stevens has repeatedly been awarded for the quality of his instruction. He was selected to receive MTNA recognition for his teaching excellence while earning a Masters of Music degree in Piano Pedagogy at the University of Nebraska-Lincoln. Most recently, he was honored in 2017 as the University of Oregon's Outstanding Graduate Performer in Piano Pedagogy. His students have won nearly 20 prizes in competitions including the Seattle Young Artists Music Festival, and the Northwest Bach, Viennese Classical, Romantic, and Contemporary Piano Festivals. He is regularly invited to adjudicate and teach throughout the Pacific Northwest. In the past year, he has adjudicated for the MTNA, the Oregon Music Teachers Association, and the National Federation of Music Clubs. He has given masterclasses for private studios and music academies throughout Western Oregon, and was recently invited to deliver a guest lecture and workshop on the art of masterclass teaching to the University of Oregon graduate piano pedagogy program. His academic teaching experience includes class piano, functional keyboard skills, and aural skills. Most recently, he taught graduate piano literature at the University of Oregon.
Dr. Stevens holds graduate degrees in piano performance and piano pedagogy from the University of Oregon and the University of Nebraska-Lincoln. He completed his undergraduate studies in piano performance at Whitworth University in Spokane, WA. He has served as a member of the faculty at the University of Oregon, the Chopin Academy of Music, as an instructor of piano, class piano, and aural skills at Cornish College of the Arts, and as a graduate teaching fellow in collaborative piano and piano pedagogy at the University of Oregon and University of Nebraska-Lincoln. His primary teachers include Dean Kramer, Paul Barnes, David Riley, and Judith Schoepflin, and he has performed in masterclasses with artists including Jon Nakamatsu and the Chiara String Quartet.
Strings Division:
Dr. Meredith Arksey, Washington State University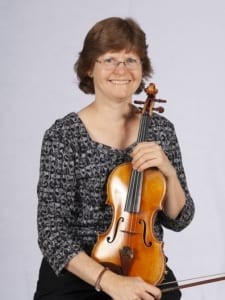 Dr. Arksey is an Associate Professor of Music at Washington State University, in Pullman Washington where she teaches studio violin and viola to undergraduate and graduate string majors.  She received her Bachelor's and Master's degrees in Violin Performance from the University of Michigan where she was a student of Camilla Wicks, and a string pedagogy graduate teaching assistant under Robert Culver.  She received her Doctorate in Violin Performance from Michigan State University where she was a student of I-Fu Wang. Since 1989 she has been a member of the Silver Bay String Quartet, a group that has a summer residency in New York State, and is also the violinist in Washington State University's Faculty Piano Trio, the Palouse Trio.  She is Past-President of the Washington American String Teachers Association, and has served as a clinician and adjudicator at numerous competitions, master classes, Suzuki workshops and festivals throughout the United States.  Before joining the faculty at WSU she was the Artist-in-Residence at Alma College, Alma Michigan.  She performs frequently as a soloist and chamber musician.  
Dale Emery
Dale Emery enjoys a multifaceted career as a music teacher and performer. He is currently a member of the Spokane Symphony playing in the viola section since the 1981-82 season. He started in the Spokane Symphony as an apprentice in the Symphony Scholars program through Eastern Washington University. Four years later he accepted a regular full time contract by audition. He has performed in many small ensembles in the Spokane area including the Westminster Chamber Orchestra. Dale is also an accomplished organist and played organ professionally for 20 years in 3 different Spokane churches.  In addition to performing, Dale has taught Orchestra in the Mead School District since 1986. Currently teaching at Mt. Spokane High School, he teaches Orchestra students grades 4-12 along with Symphonic Band and Beginning Guitar classes. He has held a private teaching studio for 10 years, teaching piano, organ, violin and viola, and served as a viola coach for the Spokane Youth Symphony for a number of years in the past. Dale holds his BA in Music Education from Eastern Washington University where he studied viola with Marvin Mutchnik, former Concertmaster of the Spokane Symphony.  In his free time he enjoys cooking, playing with his dogs, walking, biking , gardening, traveling and entertaining friends at his home. He also enjoys his classic cars, and is an avid high performance speed boater during the summertime.  
Jessica Jasper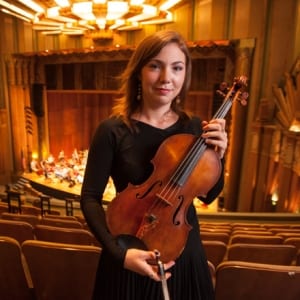 After earning her Master's degree in viola performance from the University of Minnesota in 2013, Jessica Jasper has lived in her home state of Washington.  Since then, she has enjoyed being a freelance violist and violinist, chamber musician and teacher.  She has been a tenured violist in the Spokane Symphony Orchestra since 2012, and a tenured violist with the Northwest Sinfonietta chamber orchestra since 2013.  She also recently won the position of Assistant Principal viola of Yakima Symphony orchestra. Jessica loves traveling, and her musical career has taken her around the globe– In the summer of 2010 she studied abroad in Vienna, Austria and performed solo recitals as part of the Ronald E. McNair Scholars program.  In the fall of 2014, she traveled to Gumi, South Korea and played as part of the Gumi International Music Festival.  The past few summers, she has had the pleasure of rafting through the Grand Canyon, performing string quartets in natural amphitheaters along the Colorado River. Jessica is excited to have recently moved to Spokane after making a several hour-long commute to the symphony for the past seven years. She can't wait to spend far fewer hours in the car, and more hours playing and teaching music, hiking and enjoying nature!
Woodwinds Division:
Sheri Jacobson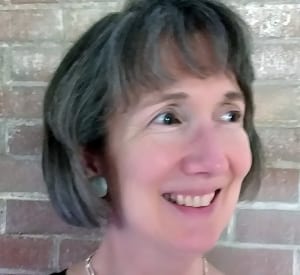 Sheri graduated from Washington State University (Flute with Frances Risdon) with a BM in Music Education and received her Masters in Music Performance from Hartt School of Music (Flute with John Wion).  She went on to do additional studies with Thomas Nyfenger and Keith Underwood and was the winner of the Emerson String Quartet Competition.  Today she is an active chamber musician, flute Instructor at Gonzaga University, Whitworth University, and her private studio and serves as an adjudicator for the MTNA National Conference, Idaho State Solo and Ensemble Festivals, Washington Regional Solo and Ensemble Festivals.  Her special interests include chamber and small ensemble coaching and performance. 
Dr. Michael Keep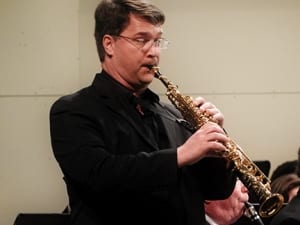 Dr. Michael Keepe lives in the picturesque area of Coeur d'Alene, Idaho (USA) working as an educator, performer, music publisher, entrepreneur, and scholar. 
A deeply committed music educator, Mike enjoys working with students of all ages from beginner to advanced university students, and is active as an adjudicator and clinician for music festivals and competitions. Upon moving to the CDA area he founded the North Idaho Saxophone Academy to provide lessons, clinics and workshops throughout North Idaho.
In 2018, he joined the faculty of The Festival at Sandpoint Summer Youth Music Camp, conducting the Chamber Band, and teaching saxophone and conducting. Dr. Keepe's prior teaching credentials include faculty appointments for the Fred Fox School of Music at the University of Arizona (Saxophone), Pima County Community College (Saxophone, Music Industry), and the Blue Lake Fine Arts Camp (Saxophone, Conducting). He has also served as Band Director for the Tucson Unified School District, President of the Tucson Music Teachers Association, and has taught privately for more than 35 years.
As a performer, Mike's goal is to promote and perpetuate the rich and diverse heritage of concert saxophone repertoire. With performances in Canada, Mexico, Australia and throughout the United States, he has performed in such historic venues as the Kennedy Center, The Pentagon, The Hall of The Americas, and the Filene Center at Wolf Trap, in the Washington DC area; Symphony Hall and Temple Square in Salt Lake City; the Paramount Theater in Iowa City; the Fox Theater in Tucson, AZ, and the Panida Theater in Sandpoint, ID.
Mike also champions the creation and performance of new repertoire. He has premiered dozens of works by composers from across the globe enjoying collaborations with renowned composers such as Pamela Decker, James Demars, Bryan Kip Haaheim, Drew Krause, Graham Lynch, David Maslanka, Lennie Niehaus, Lewis Spratlan, Andersen Viana, Jay Vosk, and Judith Lang Zaimont. This commitment to new music led to the creation of Keepe Publishing House, promoting the finest of today's classical and jazz saxophone repertoire. 
Receiving multiple degrees from the University of Arizona, he holds a Doctorate in Saxophone Performance with a Minor in Music Business, and  served as Graduate Teaching Assistant for the Saxophone Studio and the Camerata Career Development programs. He was the recipient of the Distinguished Graduate Student Award, the School of Music's highest award for scholarly achievement, and the coveted tri-university (UA, ASU, NAU) Northern Piper Trust Award in Fine Arts for his dissertation entitled The Hollywood Saxophone Quartet: Its History and Contribution to Saxophone Quartet Performance in the United States. His dissertation has since received the attention of the online journal The Saxophone Today and led to Dr. Keepe's contribution to the above-mentioned Italian publication.
Mike is a Performing Artist and Clinician for Conn-Selmer Inc. performing on Selmer Paris saxophones exclusively. He can be heard on the Albany, AUR, Coseismic, and Viva Nostalgie recording labels.
Dr. Robert Spittal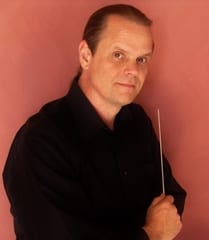 Conductor and composer Robert Spittal directs the Gonzaga University Wind Symphony and Chamber Winds, and teaches conducting. He is also the conductor of the Clarion Brass Choir, one of the Northwest's premier professional brass ensembles. Dr. Spittal's compositions have been performed internationally, and his music has been praised by performers and critics as being "full of musicality" and "brilliantly colorful". Three works for wind ensemble were recently chosen by Boosey and Hawkes Co. for their prestigious "Windependence" series, and his pieces have been selected by some of the country's finest ensembles for performances and recordings. Since 2004, Spittal's works have been performed or recorded by the Wisconsin Wind Orchestra, and ensembles at the countries leading conservatories, including Indiana University, University of Michigan, the Ohio State University, the University of North Texas, Ithaca College and the Cincinnati College-Conservatory of Music.
Dr. Spittal's research on the wind music of Stravinsky and American Pulitzer-winner John Harbision has been published and presented at conducting symposia. Spittal and Harbison collaborated on a well-received session at the national College Band Directors Association conference at the University of Colorado in 1997. Dr. Spittal contributed several research articles for publication in the "Teaching Music Through Performance in Band" series (GIA Publishing) which has reached musicians and music educators throughout the US and Canada.
Dr. Spittal received the Doctor of Musical Arts degree in conducting from the Cincinnati College-Conservatory of Music, and has also studied at Baylor University, The Ohio State University, The University of Michigan, Baldwin-Wallace Conservatory, the Cleveland Institute of Music and University of Colorado. His conducting teachers include Craig Kirchhoff, Michael Haithcock, and Eugene Corporon.
Brass Division:
Skyler Johnson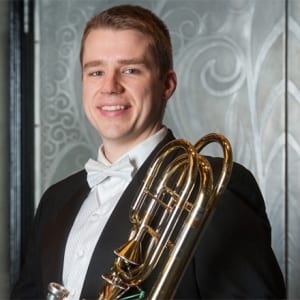 Skyler Johnson is currently the bass trombonist of the Spokane Symphony Orchestra. Prior to his position with the Spokane Symphony, he served as a member of the Quad City Symphony, the Peoria Symphony, the Dubuque Symphony, and the Battle Creek Symphony. Since the Summer of 2011, Skyler has served as the bass trombonist of the Artosphere Festival Orchestra under the baton of Corrado Rovaris in Fayetteville, AR. He has also performed with the Lyric Opera of Chicago, Grant Park Symphony, Milwaukee Symphony, Jacksonville Symphony, and the Oregon Symphony.
As a chamber musician, Skyler is a member of the Spokane Brass Quintet. He was also a founding member of the V3NTO Brass Trio and was a member from 2010-2016. You can hear the trio on their album, S.O.S. 
Skyler is currently Adjunct Professor of Tuba & Euphonium at Eastern Washington University, Adjunct Professor of Low Brass at Spokane Falls Community College, and Lecturer of Tuba, Euphonium, and Trombone at the University of Idaho.. Prior to his positions at EWU and SFCC, he served as Adjunct Professor of Low Brass at Saint Xavier University in Chicago, IL. Skyler has held masterclasses and lectures at the University of Oregon, Washington State University, Vandercook College of Music, Lawrence University, and Southwestern University.  
Skyler received a Bachelor's of Music Degree in Euphonium Performance from the University of Oregon and a Master's of Music Degree in Bass Trombone Performance from DePaul University. His primary teachers include Michael Grose, Dan Satterwhite, Mark Fisher, and Charles Vernon.
When he's not playing with the Symphony, Skyler enjoys barbecue, beer, and backpacking. Skyler lives with his wife Heather, a flutist, and their two cats Murphy and Lily, and their dog, Darby.
2019 MTNA Student Performance Competition
November 9-10, 2019
Whitworth University, Spokane WA
For competition guidelines, click here.
Download the 2019 MTNA Performance Competitions Booklet
Division competitions were an online-only video round.
Accompanist fee for national finals was $115 for junior string and woodwind entrants.
Accompanist fees for national finals was $100 for senior voice entrants.
REGISTRATION DEADLINE: Wednesday, September 11, 2019 before noon Pacific Daylight Time.
QUESTIONS: Colleen Hunter, MTNA Performance Competition Chair
2019 CHAMBER MUSIC PERFORMANCE COMPETITIONS
For competition guidelines, click here.
The MTNA Chamber Music Competitions was a two-tier competition: a Preliminary Round, by video submission only (Click Here for Details) and a Final Round, live at the National Conference. Ensembles competed without regard to the state or division in which they live or take lessons.
Later application deadline: Wednesday, December 4, 2019.
The age of ensemble members must be 18–29 as of January 1, 2020.
The ensemble submitted a GROUP photo and a GROUP bio (75-word maximum) at the time of the application.

MTNA active membership dues must be paid before submission of the application. A $150 nonmember teacher fee will be assessed if entrant's teacher has not paid active membership dues for the 2019–2020 membership year.
Primary communication is via email. The application must have accurate email addresses for entrants, teacher/coach.
CHAMBER MUSIC PERFORMANCE COMPETITION ONLY REGISTRATION DEADLINE:Wednesday, December 4, 2019, 3:00 p.m. Eastern Time.
QUESTIONS: Colleen Hunter, MTNA Performance Competition Chair
Karen Hollenback and Kathy Mortensen at CWU during the 2018-19 MTNA Student Performance Competitions
The piano judges for the 2018-19 MTNA Student Performance Competitions at CWU