DISTRICT CONFERENCES
WSMTA is divided into seven districts and they each have their own conference. For more information about these conferences, please go to the District Conferences page.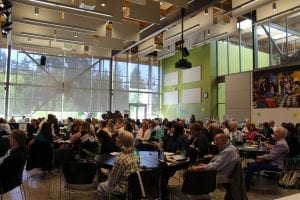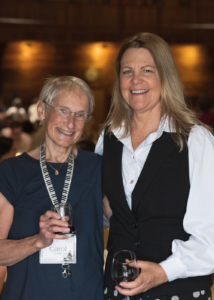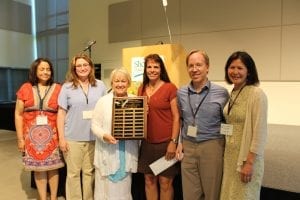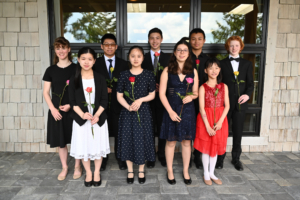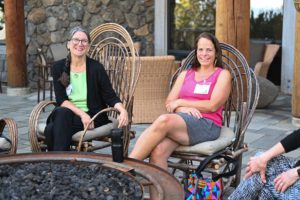 The WSMTA Conference highlights the year for many of our members.  The annual assembly brings teachers from different parts of the state together for recitals, workshops, and masterclasses.  Sessions on pedagogy are given by a renowned guest artist, often including a formal recital.  The Honors Recitals feature students representing each chapter's and district's competition.  Many WSMTA members present informative sessions on various aspects of teaching as well as occasional sessions on the business side of our work.  Various vendors bring displays of printed music and accompanying merchandise.   A banquet is a special evening set aside to honor Honorary Life Members and Hall of Fame inductees. Even with all of the planned activities, there is time for good conversations with friends, time to meet new friends, and time to exchange ideas.  The state conference rejuvenates members for the year ahead.
Please go to the WSMTA Conference page for more detailed information.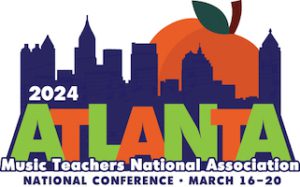 The MTNA National Conferences feature more than 100 sessions, showcases, teaching demonstrations and master classes on topics ranging from teaching methods, literature and performance to entrepreneurship, studio management and business practices. An extensive Exhibit Hall of print music, instruments, software and pedagogical materials; the MTNA Student Competitions; and Pedagogy Saturday complete the event.
"The MTNA National Conference provides music teachers the best opportunity available for professional growth and networking with more than 2,000 like-minded individuals from all around the globe," says Gary L. Ingle, MTNA Executive Director & CEO. "Whether you are an independent teacher, collegiate instructor or music industry professional, this exceptional conference will provide you with everything you need to enhance your teaching skills, build your professional resume and connect with inspiring master teachers and exceptional colleagues."
Please go to the MTNA Conference page for more detailed information.