June Conference Honors Recitals
WSMTA chapters and districts are pleased to honor the students who work hard to participate in the Music Artistry Program by inviting some to perform in recitals at the annual state conference in June.
Each chapter and district should report their representatives and alternates by April 20, 2024.
If you have been chosen as a representative for your chapter or district, congratulations!

Please register here:
Information for Selection of WSMTA June Conference Honors Recitalists
Has your chapter or district recitalist selection process been impacted by the spread of COVID-19?
Consider switching to a video submission format
Many of you are experiencing major program disruptions in your chapters. Selection of Chapter Representatives for the State Conference in June may be one of them, as venues close, and vulnerable populations need to stay home.
WSMTA has created a platform to assist you if you would like to use a Video Submission format this year.  If you decide to use the WSMTA form for your representative selections, please tell the Administrative Coordinator and include the deadlines for your chapter or district in your email.
Instructions for Program Chairs
Do the registration for your chapter as usual, and collect your usual fees.
Arrange for a judge who is willing and able to judge from video format.
Set a due date for video submissions.
Tell teachers and participants about the change. An announcement template with guidelines and instructions is available here.
Instruct participants to make a video recording of their competition piece, and upload their video to YouTube.
Direct them to the online form that WSMTA has provided to submit YouTube links to their videos.
The form also has the guidelines and instructions for teachers and students.
You will receive a spreadsheet with all the necessary information and links to send to your judge.
General Guidelines
Age:
Recitalists must be 19 years old or younger as of June 30, 2023
Performance Requirements:
All representatives to the honors recitals must participate in a chapter or district educational Music Artistry Program event, including open instrumentation ensembles.
Piano and vocal soloists must perform two pieces from memory at their MAP events.
Representatives to the honors recitals shall not be named until the above requirements are confirmed
Memory is optional for piano ensembles, organists, brass, and woodwind soloists, however, WSMTA recommends memorization of one piece for soloists.
A student may enter both as a soloist and in an ensemble.
The piece(s) performed for the chapter or district selection process need not be the same as the pieces performed during the MAP event. However, the piece chosen during the chapter or district selection process must be played in the June honors recitals.
To perform at the state conference, recitalists must be available for all conference recital days and times.
Recitalists are limited to one piece that must be performed in five minutes or less.
Cuts are allowed
Individual movements of suites, sonatas or other groupings by the same composer that can be performed as musical units in themselves are permitted within the five-minute time limit.
A teacher may enter a student in only one chapter's honors recital selection process.
Selection Process Rules for Chapters and Districts
Selection of recitalists shall not happen during the educational Music Artistry Program event.
All selection process fees & expenses are the responsibility of the chapter or district.
Selection of recitalists must take place by April 20 of the current year.
There are no ties allowed – two people may not share a single representative place.
Chapters and districts may use an independent adjudicator from the official WSMTA Visiting Artist list or any musician deemed qualified by the chapter or district.
If the same Visiting Artist is used for both the educational MAP event and the recitalist selection event, recitalist selection must occur prior to the MAP event.
The selection process may occur with or without written evaluations of performing students.
Recitalist Selection: Piano
Each chapter and district will determine its own procedure for selection of piano solo representatives for the honors recitals.
Piano duets (one piano four hands) will be evaluated alongside piano solo performances. Piano concerti are not eligible.
Memory is optional for competing ensembles that have performed in the  Music Artistry Program.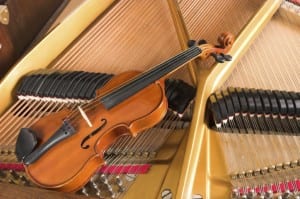 Recitalist Selection: Vocal and Instrumental
Selection of vocal and instrumental representatives to the honors recitals is handled at the district or chapter level depending on who is running the MAP events.
Each district or chapter is to decide if selection of representatives will be by in-person or by video/audio recorded performance.
The same rules apply as those for the piano recitalist selection process.
Voice Solo:
Students must perform a minimum of two memorized solo pieces in a chapter or district Music Artistry Program event.
Brass, String, and Woodwind Solo:
Students must perform two solo pieces in a chapter or district Music Artistry Program event.
Memorization is not required, but WSMTA recommends memorization of both pieces.
Open instrumental ensembles and non-piano ensembles:
The ensembles must participate in a MAP event.
Ensemble music need not be memorized.
An ensemble of five or more students may be directed.
Reporting Results
Chapters and districts must report their representatives and alternates for the June Conference Honors Recitals using the online form.
The deadline for reporting results is April 22nd of the current year.
A teacher may enter a student in only one chapter's WSMTA State Recital Competition.
Chapter Chairs must indicate which students will actually represent the chapter at the recital during the state conference.
The WSMTA President-Elect coordinating the honors recitals will only contact students the Chapter Chair has confirmed will attend.
Student performances will be timed at the State Conference Honors Recital. Any student whose performance exceeds 5 minutes will be stopped.
Recitalists will have the opportunity to select which honors recital they prefer for their performance.  However, WSMTA cannot guarantee recitalists a specific performance day or time. Therefore, recitalists should be available to perform during all the honors recital days and times
WSMTA accepts all persons without regard to race, ethnicity, color, religion, sex, gender identity/ expression, sexual orientation, national origin, disability, age, or any other basis protected by law.