2020 District I & II Joint Virtual Conference
Date: October 10, 2020

Time: 10:00 am to 5:00 pm

Location: The comfort of your own home

Registration: $35

WSMTA/OMTA/IMTA member discount: $30

Student Member: $10
Conference Details
Districts I and II were thrilled that the 2020 Virtual District Conference featured not one, not two, but three phenomenal presenters on October 10th.  In addition to their valuable pedagogical lectures, each presenter also participated in a live Q&A session.
It was a great time of learning and connecting as we press forward to better ourselves and our students.
Districts I and II welcomed all WSMTA members.  We also welcomed colleagues in Idaho and Oregon, and asked them to join us for this exciting virtual conference at member rates.
Registration included access to the lectures and Q&A sessions for a full month.  If you missed the registration deadline, but would like to watch the post-conference videos, you can still register today!  The videos will be available until November 26.
Presenter: Dr. Lark Powers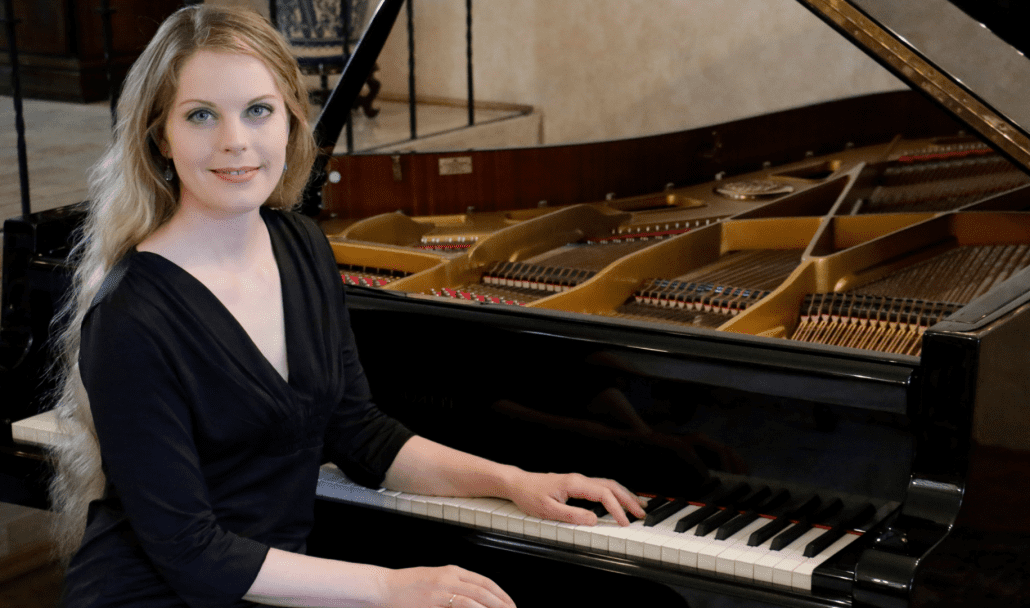 Session:  Building Blocks
Description:  Helping students see (and hear) harmonic patterns to strengthen their musicianship skills
Bio:
In demand as a solo and collaborative artist as well as an adjudicator and presenter, Dr. Lark Powers has performed at such venues as Philadelphia's Kimmel Center, the 92nd Street Y in New York City and at the Library of Congress in Washington, D.C. Internationally she has been heard in Europe, Mexico and Canada, including performances at the International Festival of Spanish Keyboard Music in Spain, the Simón Bolívar Amphitheater and the Palacio de Bellas Artes in Mexico City, and the Bibliothèque de Dinan in France. In addition to numerous collaborations with ensembles, including the Tacoma Symphony, the Fort Collins Symphony, the Washington-Idaho Symphony, and the Baroque Chamber Orchestra of Colorado, she appears in frequent two-piano concerts as part of the duo she forms with pianist Ricardo de la Torre. The duo performed last summer in Vienna, Lisbon and Valencia. This year, Lark is performing frequently in Tacoma and Seattle, including concerts at the Second City Chamber Music Series, the Listen Live at Lunch series at the Tacoma First Lutheran Church, and at the Fremont Abbey Arts Center.
Lark received a DMA in piano performance from the University of Colorado Boulder, and holds three Master's degrees (in piano, theory pedagogy and in harpsichord) and a graduate performance diploma in piano from the Peabody Institute. Her undergraduate studies occurred at the University of the Pacific, where she earned a BM in piano performance, summa cum laude, after which she attended the Conservatoire National de Région de Paris for three years where she won a premier prix. 
A Nationally Certified Teacher of Music and a Washington State Visiting Artist, Lark teaches at Pacific Lutheran University where she instructs applied lessons and accompanying, and coordinates the group keyboard program. Interested in scholarship, Dr. Powers is a frequent presenter at conferences and has presented on topics including pedagogical uses of keyboard harmony, using Baroque repertoire to foster student creativity, managing performance anxiety, and analysis of piano method books from around the world. This summer she will be performing at the Group Piano/Piano Pedagogy Forum at Oberlin as well as presenting at the WSMTA State Conference on the pedagogical works of Beethoven. She is a proponent of new music, and has recently given the Latin American premiere of Mark Janello's Concerto for Two, as well as recording works by award-winning Thai composer Siraseth Pantura-Umporn with the Pan Pacific Ensemble which were released last fall on Albany records.
Presenter: Dr. William Chapman Nyaho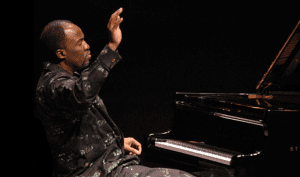 Session:  Expanding the Canon of Music
Description:  Exploring Music from Africa and its Diaspora
Bio: 
Dr. William Chapman Nyaho earned his degrees from St. Peter's College, Oxford University, the Eastman School of Music and the University of Texas at Austin. He also studied at the Conservatoire de Musique de Genève, Switzerland.  He currently serves on the piano faculty at Pacific Lutheran University as well as on the summer faculty of Interlochen Center for the Arts.  He also has his private piano studio in Seattle, Washington and teaches students of all levels and ages.  His students have been prizewinners at competitions and have been well placed in universities and colleges.  
Chapman Nyaho's professional experience includes being a North Carolina Visiting Artist and Associate Professor of Music at the University of Louisiana at Lafayette where he held the Heymann Endowed Professorship and was the recipient of the Distinguished Professor Award.  He has served as Visiting Professor of Piano at Colby College, Maine, Artist-in-Residence at Willamette University, Oregon and piano professor at Adamant Music School, Vermont. 
He is an active solo recitalist, duo pianist and chamber musician giving recitals and concerts in Europe, Africa, and the Caribbean and in cities across the United States where he advocates music by composers of African descent.  He actively serves as a regular guest clinician at colleges and universities around the United States. He is also adjudicator for several national and international piano competitions. He has served on national committees for the College Music Society, Music Teachers' National Association and the National Endowment for the Arts. 
As an advocate for music of Africa and its diaspora, Chapman Nyaho's publications include a five-volume anthology Piano Music of Africa and the African Diaspora published by Oxford University Press. His recordings include Aaron Copland: Music for Two Pianos, Senku:Piano Music by Composers of African Descent and Asa: Piano Music by Composers of African Descent. His soon to be released new CD will comprise recordings of piano music from volumes 1 & 2 of his anthology.
Presenter: Dr. Jensina Oliver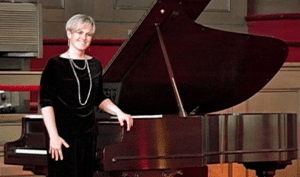 Session: From Analysis to Artistry
Description: Helping students to play with artistry and nuance by learning how to discover and organize compositional devices. 
Bio: 
Known for her expressive and passionate performances, pianist Jensina Oliver has appeared as soloist and chamber musician in the United States, China, Canada, Costa Rica, Israel, and throughout Europe. Ms. Oliver earned her DMA at the University of Washington and has taught a wide variety of piano and music courses at Shoreline Community College since 1998. She currently resides with her family in Seattle, where she is a well-known performer, teacher, clinician, and adjudicator. A Nationally Certified Teacher of Music (NCTM), she has a thriving studio with students of all ages.