Conference Advertisers, Vendors & Exhibitors
The WSMTA annual conference brings 150 music teachers and students together from all over the Pacific Northwest.  We are proud to work with local and national partners who find a receptive audience in our registered conference attendees.
Given the growing concerns around COVID-19, and the uncertainty that WSU will be able to host our event, the WSMTA Board of Directors made the difficult decision to cancel the 2020 WSMTA State Conference.
We hope you will keep the WSMTA State Conference as you look toward the future.  The information below represents our prices for 2020; it is subject to change, but should help your planning.  We hope to work with you at our 2021 Conference!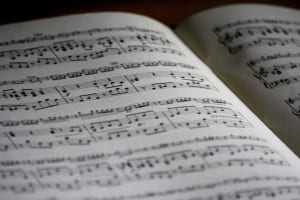 Vendors and exhibitors who choose to also advertise in our conference booklet receive a 10% discount.  Vendors and exhibitors who are WSMTA members or associate members also receive a 10% discount.  Vendors and exhibitors who are members or associate members and advertise in the booklet receive a 20% discount.
Our conference booklet is 8 1/2″ x 11," printed in full-color, and available to conference attendees, and student performers and their families.  There are new ad sizes available this year.  For more information, check out our sign-up form.
Full Page with bleed
8.75" W x 11.25" H
$200
Full Page no bleed
7.5" W x 10" H
$200
1/2 Page Horizontal
7.5" W x 4.875" H

$150
*new* 1/3 Page Vertical
2.375" W x 10" H
$100
*new* 1/3 Page Square
5″ W by 4.875″ H
$100
*new* 2/3 Page Vertical
5" W x 10" H
5" W x 10" H
Inside Front or Inside Back Cover with bleed

Space is limited. Please email to confirm availability

8.75" W x 11.25" H
$250
Outside Back Cover with bleed

Space is limited. Please email to confirm availability

8.75"W by 11.25"H
$400
Vendor & Exhibitor Options
Table: 2 1/2' x 6'

All tables are the same size

1 vendor table
$100

1 vendor table + 1 extra table
$175
1 vendor table + 2 extra tables

$250
1 vendor table + 3 extra tables
$325
Exhibitor Showcase
Please contact Carrie Kahler, WSMTA Administrative Coordinator, [email protected] before purchasing a showcase to ensure availability in the schedule.
$150