Commissioned Composer Program
WSMTA participates annually in the MTNA Composer Commissioning Program.  WSMTA commissions a Northwest composer to write a composition to be premiered at the State Conference in June.  MTNA provides $750 and WSMTA provides $750 for a total of $1,500.  The composer may then submit their composition for consideration to the MTNA Distinguished Composer Committee the following fall.  This committee selects one composer to be honored, whose composition is then premiered at the MTNA national conference. All compositions are placed in the MTNA Commissioned Works Library.
Every composer involved to date has shown excitement and enthusiasm for this project, often stating that it gives them an incentive to accomplish something they might not have done otherwise.  The composers are often asked to provide an intermediate-level composition for students to learn.
 If you would like more information please contact:
Steve Nehrenberg
Commission Composer Chair
2017 Commissioned Composer of the Year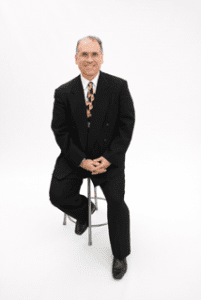 Brent Edstrom
Brent Edstrom received a bachelor of music degree in classical piano performance from Washington State University and a master of music degree in jazz studies and contemporary media from the Eastman School of Music. An active composer, Edstrom's compositions and arrangements have been performed by numerous symphonies including the Dallas Symphony, Kentucky Symphony, New Haven Symphony, Spokane Symphony, and Orchestra Seattle. His compositions include works for orchestra, chamber ensembles, and jazz ensemble, and he recently finished a song cycle based on the writings of Willa Cather that will premiere in Bordeaux, France this summer.
Edstrom has published extensively including over 100 note-for-note transcriptions of the music of Art Tatum, Bill Evans, Kenny Barron, Oscar Peterson and others as well as 48 volumes for Hal Leonard Corporation's Jazz Piano Series. Recent publications include Recording On a Budget and Arduino for Musicians: A Complete Guide to Arduino and Teensy Microcontrollers, distributed internationally by Oxford University Press, and Musicianship In the Digital Age, distributed by Thomson. Edstrom teaches composition, theory, and jazz studies at Whitworth University in Spokane.
Edstrom's composition for two pianos will be performed at the 2017 WSMTA Conference at Shoreline Community College in Shoreline WA on June 23, 2017.
WSMTA Commissioned Composers Since 1975
| | |
| --- | --- |
| 1975 | David Robbins |
| 1976 | William Doppman |
| 1978 | Wendal Jones |
| 1980 | Paul Polombo |
| 1981 | Michael Young |
| 1982 | Brother Ronald Hurst |
| 1985 | Alan Hovhaness |
| 1986 | Tomas Svoboda |
| 1987 | Bern Herbolsheimer |
| 1988 | William Bergsma |
| 1989 | Greg Short |
| 1990 | Normand Poulshock |
| 1991 | James Beale |
| 1992 | William Brandt |
| 1993 | Roger Briggs |
| 1994 | Diane Thome |
| 1995 | David Jones |
| 1996 | David Asplin |
| 1997 | Charles Argersinger |
| 1998 | Carol Sams |
| 1999 | Clement Reid |
| 2000 | Jonathon Middleton |
| 2001 | Greg Youtz |
| 2002 | Don Caron |
| 2003 | Greg Yasinitsky |
| 2004 | B. J. Rosco |
| 2005 | Robert Lundquist |
| 2006 | Valerie Roubos |
| 2007 | Gail Gross |
| 2008 | Meg Mann |
| 2009 | Victoria Sabo |
| 2010 | Keva Vaughan-McMorrow |
| 2011 | Robert Spittal |
| 2012 | Ryan Hare |
| 2013 | Reginald Unterseher |
| 2014 | Liz Nedela |
| 2015 | Gay Santerre |
| 2016 | Gregory Youtz |
| 2017 | Brent Edstrom |